Introduction
While there are always risks in anything related to construction or infrastructure maintenance, the introduction of drones and unmanned aerial vehicles have done much to quell the risks. Additionally, Measure Australia's drone attachment capabilities and camera quality improvements have expanded the usability particularly in inspecting infrastructure items such as roofs, solar panels and solar farms.
Traditional Inspections
Before drone technology, roof inspections were undertaken manually, and usually required scaffolding and elevated work platforms, in addition to cherry pickers or cranes. Depending on the building location, sometimes it even required traffic management plans. Naturally, this carried a significant WH & S risk to all involved. Using Measure Australia to undertake infrastructure inspections overcomes all of these problems by removing the risks associated with working at height, and slips and falls. It also allows new technology, like thermographical instruments, to be used to develop a more comprehensive view.
Benefits to roofs
Measure Australia's thermal inspections of infrastructure by drones creates numerous benefits, particularly in helping to find invisible issues and in reducing hazardous activity. The thermography and camera technology that can be attached to drones assist with finding roofing faults that are invisible to the naked eye. By studying heat signature reports, problems like failing insulation, air gaps, wet insulation, water ingress, and AC piping and cooling tower problems can be found even if there are no visible sign of them. Measure Australia are also able to take high resolution photography that can overlay the thermal map, making it easier to report to clients on the issues found. Additionally, the drone cameras can zoom in on small problems that will develop into larger ones if not repaired.
By using drones for roof inspections, the WH & S risk has been significantly reduced. In addition to this, since there's no longer a need for ladders, scaffolding, cranes, using drones is an instant cost-saving measure.
Benefits to solar panels and solar farms
For solar panels, solar farms and any other infrastructure that involves electrical items, drones are also incredibly beneficial. Flying a drone over the electrical infrastructure only takes a short time, yet gives a thorough picture of the situation and potential damage. As heat in electrical systems tends to be stored in higher resistance areas, thermal inspection of solar panels and solar farms is essential. A manual inspection will not assist in finding this issue in the short time that a drone-based thermal inspection can be done. It is vital to catch these issues before they get worse because the electrical system could fail and cause fires, electrocutions, and damage to the infrastructure.
It doesn't matter whether inspections are conducted on roofs, solar panels or solar farms, all will benefit from using Measure Australia's drone-based inspections over more traditional methods. WH & S risk is reduced, more faults can be found before disaster strikes, and the cost savings can be enormous. If you want to learn more about Measure Australia's thermal inspection capabilities please send through an enquiry and we will get one of our friendly staff members to give you a call.
Published by
Measure Australia Marketing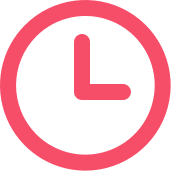 March 31, 2020