Measure Australia Chief Operating Officer Aonghus Stevens said Australia was quickly getting a reputation as "one of the leading countries" for drone delivery, due to evolving safety regulations and the potential to test the technology in areas that were populated but not congested.
But Mr Stevens said the mass adoption of unmanned drones as delivery couriers could be up to five years away as companies waited for the technology to fall in price, and for questions to be answered around air space traffic, accurate deliveries, and safety.
"If Google deem their project successful, it could be expanded around the country and we certainly hope to see the uptake grow in the next couple of years," he said.
"If drones are used for the delivery of goods it will reduce the cost of freight, reduce congestion on the roads, and speed up delivery times. But it must be done for a good reason, rather than just being cool".
Published by
Measure Australia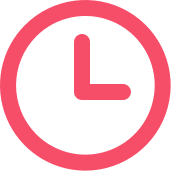 January 6, 2018