Surveyors, Investors, contractors, architects, and real estate agents often turn to LiDAR to conduct site surveys and building models. There are many reasons why customers would require aerial building imagery.
Classified point cloud of a site before & after a 3D model creation
Investigate Proposed Construction Sites
You can hire a surveyor to map out property boundaries and land contours. However, using Measure Australia's drone-based LiDAR technology, it provides a bird's eye view of the land tract. This gives you an idea of how dense the undergrowth and canopy are. Also, investors can get a close-up view of potential land-related issues prior to purchasing or developing the property.
Roof and Building Height
Aerial LiDAR helps you assess the condition of the roof and the structural integrity of residential or commercial buildings. LiDAR provides a fast and accurate way to reproduce interior and exterior layouts. Additionally, a top-down view comes in handy for reuse projects where the contractor has to match ceiling and flooring heights.
Dangerous Conditions
Aerial LiDAR provides high-resolution scanners that minimize the risks associated with collecting data under hazardous conditions. For example, it is perfect for use in scanning building tops, windmill blades, and telecom towers.
Why choose aerial LiDAR?
Measure Australia's LiDAR uses advanced technology to record geographic features from a drone. Surveyors take advantage of this technology to make 3D maps for superior insights about the land and buildings under scrutiny.
The benefits of using aerial LiDAR include:
– LiDAR analyses land with no restrictions. Dense woodlands contain brush and foliage that make them difficult to map. However, that's not an issue for LIDAR, which is the best option for closeups of overgrown land
– LiDAR data files are easy to import into tools architects and construction managers use. This can save time and money
– LiDAR facilities the development of detailed construction simulations
Outfitted with a LiDAR survey unit, Measure Australia's drone uses a laser to collect 3D survey data. This can aid municipal functions such as traffic monitoring, asset identifications, and utility mapping. LiDAR technology provides a rare opportunity to use very accurate data in creating building and land models. Remember this exciting option when you need to model building on your property.
Published by
Measure Australia Marketing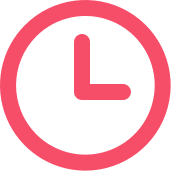 May 5, 2020