Drones Provide Data to Keep Construction Projects on Track
When it's critical to verify construction project progress and parameters, project managers need accurate data. Charting the rapidly-changing landscape of a construction site is a perfect job for Measure Australia and our drones. Flying under precise GPS-based control with an array of imaging and measurement technologies aboard, drone data collection reflecting project progress is simple and quick, and best of all, without feet on the ground at the job site, drone data collection helps improve project safety.
Drone-Based Modelling Technologies Speed Construction Project Verification
Photogrammetric (high-resolution photography), LiDAR-based (laser imaging), 3D modeling of ground and terrain contours using Measure Australia's state of the art Lidar technology can provide data as precise as a few millimeters in accuracy. This data can be included in project progress reports, discussed and reviewed visually or numerically in construction status review meetings, and used for key performance indicator verification. The ease of obtaining data ensures that should unanticipated deviations from the project plan occur, Measure Australia can identify the issues and address them promptly.
Leveraging GPS-Based Images for Solid 3D Data
Precisely referenced images taken from a variety of angles during drone flight provide the raw material for quick essential site status calculations and surveys. For example, photogrammetric calculations use camera images to produce 3D models that can be used to verify earth moving volume quickly. Measure Australia's high-quality LiDAR imaging can produce survey-quality models of the project that provide initial land references, verify construction layout and execution, and support signoff upon project completion.
Customer Relations: Precision Imaging Makes Excellent Time-Lapse Videos
Capturing GPS-referenced imaging from a construction site using drones, precise project records are easy to preserve and archive. Position-relative imaging can also, over time, can be compiled into video for impressive time-lapse sequences showing work in progress. These videos make dynamic additions to client status reports and action-oriented marketing material for a construction company's project portfolio.
Digital Terrain Modelling Visualizes Real-Time Progress
From initial site surveys to completion, drone data used for Digital Terrain Modelling creates 3D images or Digital Elevation Models that project engineers and other personnel can use to review the project. The data collected can also enable walkthroughs using visualisation software, and create large-scale orthomosaic images of large construction projects that make excellent wall-sized project promotional material.
Behind the Imaging Magic is Cloud-Based Transformation Software
With powerful software applications, drone data and images collected by Measure Australia can be transformed into everything from poster-sized project progress imaging to essential data needed by project managers. When the entire team acquires the data needed to verify progress and accurate phase completion, essential signoffs are easier to achieve and progression through the construction project schedule can move more smoothly.
Measure Australia's new Enterprise Asset Management system- Asseti (Asset Intellgience)
With Measure Australia's enterprise asset management (EAM) system Asseti only a few months from being launched, construction site management will be even further enhanced. Asseti enables proactive, real-time and informed decision making in business-critical environments. Asseti analyses billions of data points to provide relevant insights at scale on your construction site and asset network. Asseti serves situationally relevant information at the perfect time, filtering noise from chaos. Construction sites will be the ideal client for Asseti as the platform will enable project managers to monitor operations and make quick decisions when issues arise.
Drones conducting Protection Personal Equipment (PPE) audit reporting
Measure Australia conducts PPE safety audits via UAV A.I and machine learning technology. It is mandatory for all workers to wear Personal Protective Equipment while on construction sites. All safety equipment needed vary between sites however, hard hats, high-vis vests and steel cap boots are the minimum requirements of all construction and building sites. Through the use of drones and artificial intelligence, Measure Australia can detect if construction site members are complying with the strict safety regulations set by SafeWork Australia. Therefore, this monitoring service can help prevent any serious injury or death that might occur if workers are not wearing their protective gear.
If you are interested in learning about how Measure Australia can assist you on your construction site, then please submit an enquiry or give one of our friendly business development staff a call today.
Published by
Measure Australia Marketing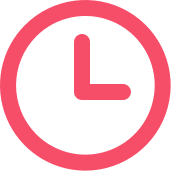 May 29, 2020