Introduction
Drones and UAVs are incredibly useful in many areas that require mapping and surveying. Photogrammetry and LiDAR are the two principal technologies used by Measure Australia to help gather the detail required. This drone technology that Measure Australia utilises to help develop an accurate assessment, or map, vary depending on the project requirements.
Basic Outputs
Even though photogrammetry and LiDAR tend to output similar products, there are significant differences in level of quality and repeatability of data. LiDAR laser surveying is by far and away the highest specification and repeatable solution available for surveying from drones. In addition, all LiDAR mapping systems are not equal, so it is best to discuss your needs with an expert team such as Measure Australia.
Photogrammetry is the process of using photographs to make measurements. It involves drones taking many photos from multiple heights and angles being stitched together to create 2D and 3D maps. LiDAR laser surveying, however, involves the use of high accuracy lasers to take measurements. LiDAR equipment measures the time and intensity of laser pulse returns sent out by sensors attached to the equipment.
Photogrammetry
Photogrammetry is a great way to affordably visualise property and other assets and advanced modelling software allows us to create realistic 3D models and inspiring fly-through videos. Measure Australia uses high resolution cameras on regular drones resulting in an affordable spatial solution when compared to LiDAR which requires a more advanced drone and state of the art LiDAR technology. Photogrammetry outputs are more susceptible to field errors if collected using non-professionals. In addition, inaccuracies within datasets can sometimes not be fixed when compared to LiDAR laser surveying. The relative and absolute accuracies of photogrammetry can be lower than for LiDAR laser surveying, and this is almost always the case on vegetated areas.
LiDAR
Measure Australia's drone-based LiDAR laser surveying consistently achieves survey-grade accuracy of 35mm RMSE and can produce up to 1.4 million points per second which could exceed 10,000 points per square metre. It is extremely useful for heavily vegetated areas because due to the sheer amount of points sprayed at once, the laser can penetrate below tree canopys, and in return, provide an accurate surface model which can't be done through photogrammetry. In addition to this, Measure Australia can also scan up to 3500ha per day can deliver processed corrected data within 48 hours.
Both LiDAR and photogrammetry surveys have advantages and disadvantages however, Measure Australia's photogrammetry and LiDAR via drones are both significantly more cost efficient and more accurate compared to regular traditional survey methods. By combining these technologies and our exceptional pilots and processing teams, Measure Australia remains at the forefront of LiDAR laser surveying in Australia. If you want to learn more about Measure Australia's LiDAR and photogrammetry capabilities please send through an enquiry and we will get one of our friendly staff members to give you a call.
Published by
Measure Australia Marketing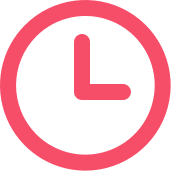 March 31, 2020