Measure Australia, Australia's largest drone service provider, has acquired Droneworx Pty Ltd, a NSW-based drone services company. As part of the acquisition, Brendon De Witts, Founder of Droneworx, has been appointed as the new Chief Pilot of Measure Australia. De Witts has over 2000 flight hours on remotely piloted aircraft systems and brings significant experience to the Chief Pilot role. De Witts brings operational expertise, technical skills, leadership ability and out-of-the-box thinking that the role requires.
De Witts said, "I am excited to join Measure Australia's industry-leading team and look forward to helping the business implement its vision for the drone industry. Having significant field and management experience of drone programs, I am excited to bring a new dimension to Measure Australia's operations."
Outgoing Chief Pilot Simon Mapstone stays with the company in a field-based role. Mapstone sets an exemplary standard for the increasing number of field-based pilots.
The acquisition of Droneworx strengthens Measure Australia's NSW-based offering and broadens existing delivery in the marketing and visual inspection service streams. Droneworx clients and operations will be transitioned to the Measure Australia brand while all Droneworx staff will relocate to Measure Australia's head office in Artarmon, NSW.
---
About Measure Australia
Measure Australia is Australia's largest and leading drone service provider currently conducting over 5000 missions per year. With broad operations across all geographic areas with service delivery to Agriculture, Construction, Infrastructure, Insurance, Real Estate and Resources clients. Measure Australia delivers professional drone data solutions including through visual, thermal, and spatial deliverables. Measure Australia is the only drone service provider in Australia to be offering survey-grade drone LiDAR laser scanning transforming the way that constructions and developments are being undertaken, Australia-wide.
Published by
Measure Australia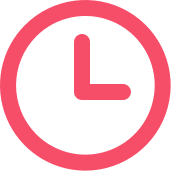 May 1, 2018