Measure Australia is pleased to share that we have added another LiDAR laser survey system to our already extensive fleet in Australia. This system, delivered straight from the Riegl factory in Austria, is the first system of its kind in Asia Pacific. This system out-performs other comparable Riegl systems in Australia in relation to density, laser range and speed of scanning.
This new system enables Measure Australia to deliver even higher specification projects for clients, at a larger scale and more rapidly. Measure Australia can now scan up to 3500ha per day and can deliver processed corrected data within 48 hours. By combining this new offering with our existing laser mapping systems and offering, Measure Australia remains at the forefront of LiDAR laser surveying in Australia.
Key additional features include:
- Larger area covered per day - 3500ha vs 1000ha
- Crisp data - increased point density enables cleaner/more crisp edges
- Faster processing - from 5 days to 1 day for most sites
Measure Australia looks forward to offering this system to customers.
---
Read more about:
Published by
Measure Australia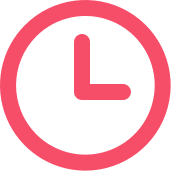 March 16, 2020