Sharpen Your Asset Portfolio with High-Quality Information
From dangerous heights and hazardous industrial environments to large-scale spaces and remote locations, drones can gather the information you need for asset management without personnel risk. Measure Australia's Asseti analysis software enhances drone acquisitions to produce even more detailed asset data. The cost savings and convenience of drone data gathering can be incredible, but when it's leveraged by Measure Australia's Enterprise Asset Management (EAM) system, the advantages rise to C-suite level needs. Each department gets a unique perspective.
Measure Australia's EAM
All Measure Australia's data including large area photogrammetry and LiDAR, close visual inspections, insights from data sets in the field, and other components, is delivered through MA's online enterprise asset management system. MA's industry-leading interactive online EAM has been developed in-house to help clients get the most out of the data provided. The client portal also allows for site management and receipt of all enriched data that MA produces and ensures instant organisation-wide access no matter where your staff are located. This cloud-based data platform has been built with data security as a central component in the design ensuring safe and secure data.
Using Drones to Access Assets Adds Speed and Effectiveness
Performing the physical inspection of a large-scale expediting warehouse can take forever on foot. Measure Australia's specialists can inspect large real estate assets quickly and efficiently, performing imaging, LiDAR-based penetrating scans, and precise measurements while in the air.
Online Asset Management Provides Asset Analysis and Forecasting
While a facility manager needs to know the current state of company assets and any repairs they need, top-level management wants to know how the assets fit into their valuations and projections. That's where online EAM software excels: everyone gets the information they need, from operations to the corporate suite, and consulting drone and analysis specialists use the same portal to manage the data.
How Drone Information Drives Corporate Growth Using EAM
Enterprise systems are those which integrate financial and planning information for use throughout the company. Dilapidation information on a warehouse roof, for instance, may be useful to facilities, purchasing, finance, planning, real estate, and corporate management. They will consider repair costs, effects on property value, and vendor bidding arrangements. Drone surveys keep the data fresh, and EAMs provide answers about assets in real-time through a portal-based interface.
EAM Provides Insight and Operational Guidance
Enterprise Asset Management can help with asset life-cycle management, providing planning information for purchasing and finance. It can guide the scheduling of preventive maintenance. EAM can centralise and manage warranties. In addition to portal-based access throughout the company, it can provide mobile information access for onsite use or quick answers in meetings.
Keeping Capital Assets Active and Productive as well as Listed
Over time, EAM can combine with telemetry, Internet-of-things (IoT) communication, drone surveys, and automated health and condition information sources. Integrated information about the location, identity, and operational status of each asset leads to work orders or decommissioning instead of idle assets. Your EAM portal brings physical asset data online and helps your assets provide value.
Published by
Measure Australia Marketing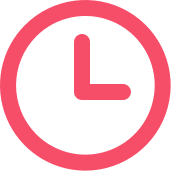 May 5, 2020