Traditional security for sensitive sites involves a combination of trained guards and electronic surveillance equipment. It's important to have the proper tools in place to prevent unlawful entry. However, drones add an extra layer of defense to secure merchandise, sensitive facilities, and electronic assets.
Traditional methods of security patrols
Security patrols rely mainly on the physical presence of guards, monitoring tools, and controlled access points. Elite security teams plan checkpoints strategically to limit the number of entrances and reduce the risk of unauthorised entry.
Motion sensors and security cameras allow guards to monitor any sign of intrusion. It's important to include security cameras on the interior and exterior of the site. Perimeter security may entail a fence, gated entry and surveillance cameras, as well as frequent checks by guards on duty.
Security patrols enhance verification through a controlled access point, usually via fobs or badges. Despite all these efforts, your security team could be missing something.
How drones can help protect secure sites
Drones give you a bird's eye view for the purpose of evaluating current security protocols. They can also become an important part of advanced security methods at your remote or urban secure site.
-Inspections: Security teams use drones to inspect and survey roofs, fences, and other assets
– Executive Security: for organisations that provide executive protection, drones provide reconnaissance in remote locations. This includes forward scouting of routes to identify any signs of danger.
– Securing Remote Assets: Security patrols responsible for large acreage use drones to extend their range of visibility. Drones provide intelligence on poachers or predators that threaten livestock or wildlife
– Cost Savings: Many companies use drones to save money. When expensive cameras and full-time guards aren't in the budget, drones can help you keep an eye on your property even if you're not there
If you would like to find out more about Measure Australia and our services then please give us a call and submit an enquiry and one of our friendly Business Development staff will assist you.
Published by
Measure Australia Marketing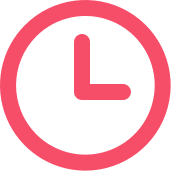 May 22, 2020